Welcome to the Website of this years Berlin Juggling Convention.
Here you will find all information about the Convention.  If there are any questions left, you find the right person to talk to under "Contact". We all speak english, so don't be afraid!
NOW the registration to Germanys biggest Juggling Convention is open. Hope to see all of you freaks there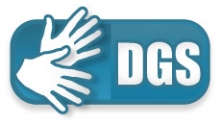 Peole with hearing impairment are very welcome! For the shows there will be a sign language interpreter.
During the convention we will provide communication assistance if required. For any questions and wishes concering translations or communication-assistance please contact:
tiralla@riseup.net

VERY IMPORTANT!
YOU MUST NOT forget air-guitars!!!!